FPV APP for iOS and Android Mobile Devices
Easily to setup quads in the field, no need to bring the laptop.
Connect to your drone via the Blutooth or OTG cable(Android APP only)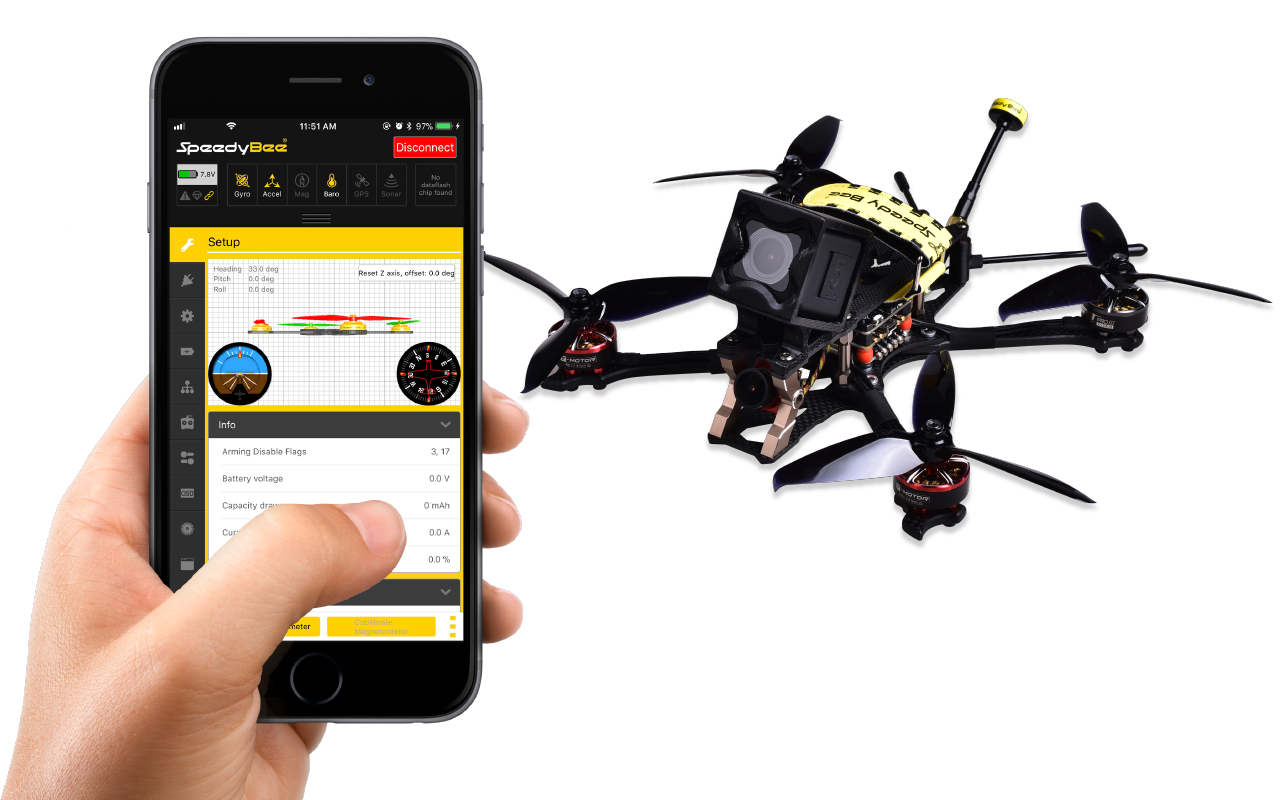 Works with multiple Configurators
FC Firmware Flasher
Support multiple firmwares flashing and multiple flight control firmwares downloading.
* For flight controllers that do not integrate the SpeedyBee chip, you can use Adapter2/Adapter3 to flash. The SpeedyBee F7V2 flight controller that has integrated Bluetooth and WIFI chip can be directly flashed.
Blackbox Analyzer
The black box data can also be analyzed through the mobile phone to make the parameter adjustments convenient to the extreme.
(Support Betaflight/EMU)
BLHeli_S ESC firmware flasher
Camera firmware flasher
Update the firmware of analog FPV camera, such a RunCam Hybrid, Racer2 etc.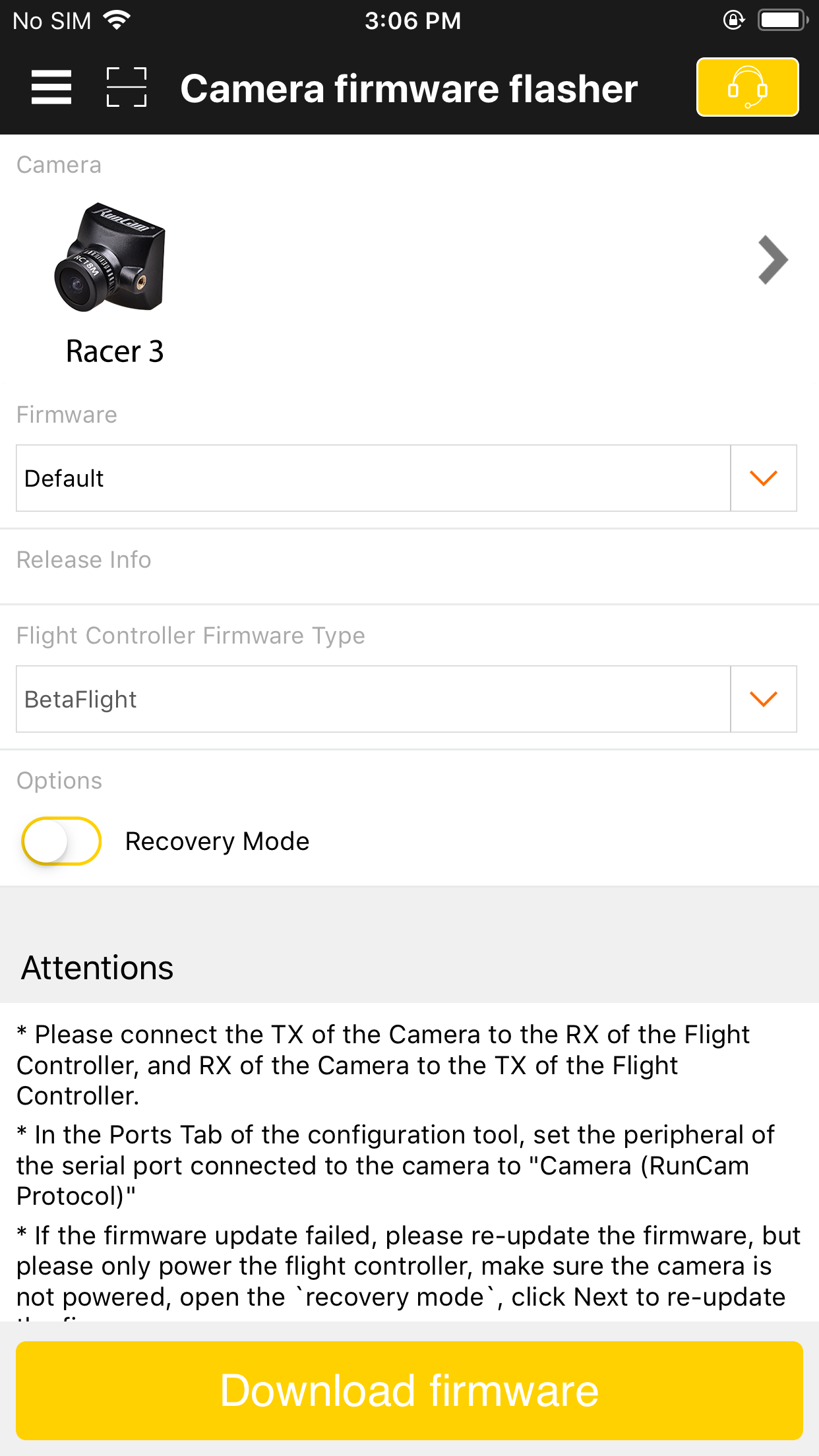 Everything you need to set
PID Tab

Motor Direction

OSD Tab

VTX Tab
Setup Tab

Ports Tab

Configuration Tab

Power & Battery Tab

Failsafe Tab

Receiver Tab

Mode Tab

Adjustment Tab

Gps Tab

Motor Tab

Led Tab

Cli Tab